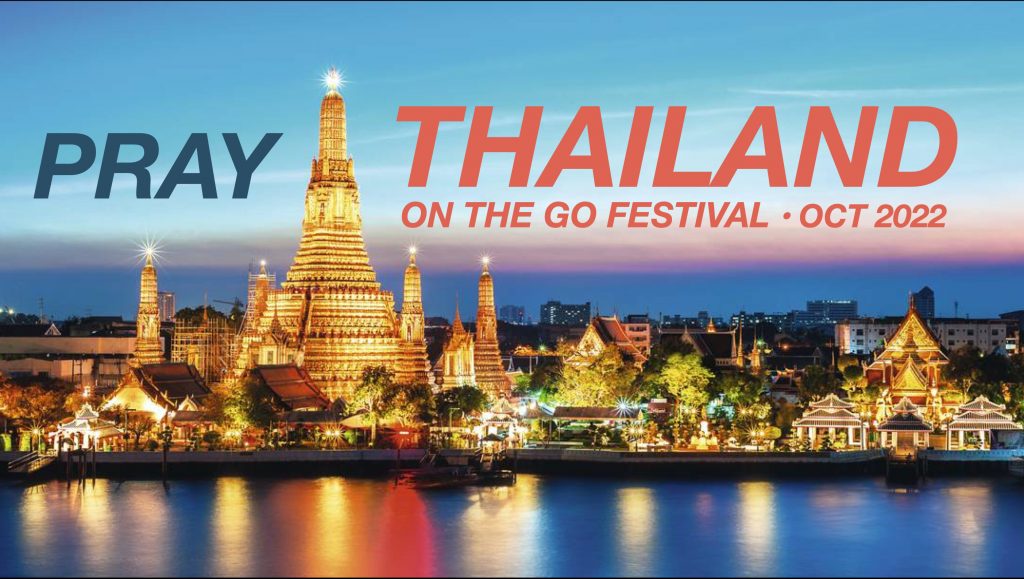 On The Go Ministries – Keith Cook Team has been invited to Thailand to help area missions, churches, Christians to represent and share Christ in their culture. We are excited to be a part of this fantastic outreach effort.

We are going to help them, by providing an international team to share Christ via Music, feats of strength, proclamation evangelism, local church evangelism, leadership and evangelism training, and discipleship and followup.
The local church, pastors, believers, and production team in Thailand are of one accord and heart to do the work of the evangelist with us.
Date: October 11-17, 2022

Team Members (Evangelists, Artists, Volunteers)
Confirmed:
Keith Cook, USA – On The Go
Planetshakers, Australia
HisPop, Thailand
White Ribbon Day, USA – On The Go/WRD
Rick Willison, USA – The Xtreme Team – Feats of Strength
Alan Greene – GNE/LifeLight
Matt Kearney – On The Go/Street Chaplains
Invited:
Keegan Brady – GNE – Chiang Mei
Josh Soal – Seminary Student – South Africa
There will be local church involvement in promotion, counselors, greeters, volunteering. On The Go will direct, implement, and plan the International team ministry opportunities as well as the local Training Events. If you would like to join us or sponsor a portion of the mission we would love to talk with you about the mission.